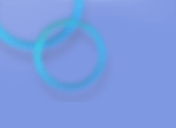 We provide all products related to mobility at reduced rates and discounted. We are able to do this as a result of our buying power receiving discounts and passing them on. If you have been quoted for a mobility product tell us what it is but not the price and we will give you our best price to supply you with the same item. We have over 12 years experience of disability in our own family and know the problems that can be faced when wanting to buy a product.
South East Mobility is the marketing named division for our UK sales. Our full company name is Mobility Abroad Ltd, and we provide products for hire and sale both in the UK, and throughout Europe, via our UK office and retail outlet on the Costa del Sol in Spain.
(Outside Our Shop In Benalmadena, Costa del Sol, Spain)
We are family run with Father, Mother, sons , brothers, sisters and wives all contributing to the successful running of our services supplying the best products at the best prices. It really is as simple as that.
All prices quoted are exclusive of VAT and upon the completion of a VAT exempt form, detailing your exemption from VAT under the relief from VAT due to disability regulations, then the price quoted is the price you pay for the equipment to be delivered in England. For European deliveries please ask for our delivery rates. They may be less than you think.
All orders and payments are to Mobility Abroad Ltd.
If we can be if any assistance please let us know.